Guys. Guys. 17th March is here! Eeeee!
Disney's Beauty and the Beast is my favourite Disney film. I love the music, I love the Beast, I love Belle, I love the story and scenery and how it turns a lot of the usual Disney conventions on its head. It is the best Disney film.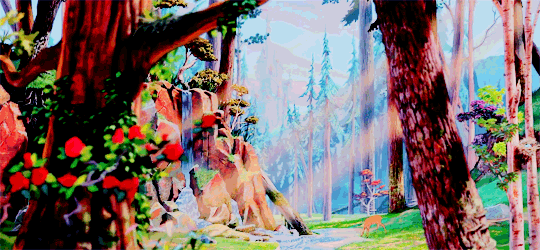 (Spot Bambi's mum (apparently)!)
So, why?
The Beast. He's an unusual main character in so many ways. But it is a story about his change. He's cursed and is very angry about this, making him in everyway beast like. However as the story goes on and as he learns to love Belle he become kinder and more loving and human. It goes beyond her just being 'the girl who could break the spell', which is demonstrated when he lets her go back to her father and releasing her as his prisoner. Basically sacrificing any hope of turning back to his former self to do the right thing for Belle.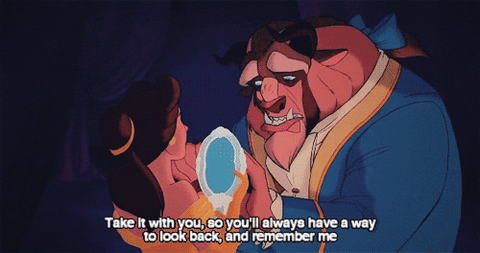 Belle. She is the best Disney 'princess'. Possibly because I don't think of her being a princess. She's intelligent and a bookworm. She's kind, loving and compassionate above all else and sees the Beast for who he is under all the ugly, angry beast-like qualities. She's brave – she changes places with her father to be the Beast's prisoner, and even when she has the chance to run away from him after he fights the wolves she stays and takes care of him (that kindnes again – she knows it's the right thing to do, he's saved her life. She's fiercely independent ("I want so much more than they've got planned") and can see straight through Gaston's bravado and arrogance. Whilst everyone is loving Gaston and swooning over him she knows exactly what he is.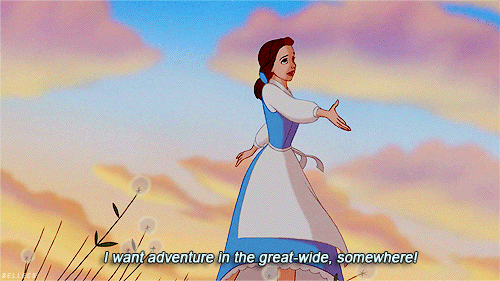 (You'll get it, Belle, don't you worry!)
The music. The music is awesome. Lots of different types of song, catchy, fun and emotive, oh and if you don't know all the words to Be Our Guest then you need to go and learn it! Something There is never really talked about as a key song in the fim, but I love it. It's certainly my joint favourite of the film (the other being the titles song Beauty and the Beast, of course)
It turns the usual Disney conventions on their head. For a start, your female lead isn't a princess. She's just an ordinary (but independent and strong) girl. Then you've got the main character as the prince, who doesn't fulfil any of the usual prince-like qualities. He's not handsome, he also is the one that is saved, he's not rescuing the princess as the main plot point.
But, of course, they do all live happily ever after.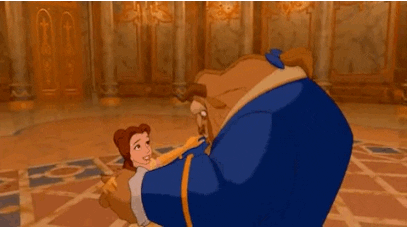 The End.